It's all about school this week! Take the challenge and let's explore what school here means and how it compares with other schools around the world.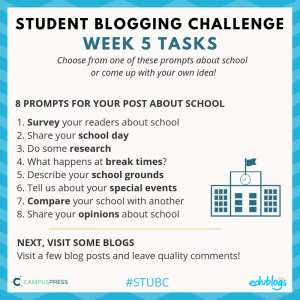 8 Prompts For Your Post About School
There are several options to explore. Choose one, research it and write about your findings on your blog.