Thanks to all who visited and commented on other student blogs last week. Listening to your discussions with each other as you read, then commented on posts was interesting. All of you showed maturity and sensitivity when commenting and I am proud and impressed by your efforts.
This week we have new opportunities to explore using images in posts. There are 5 challenges this week, which means something for everyone. Pick a challenge and create something that reflects you!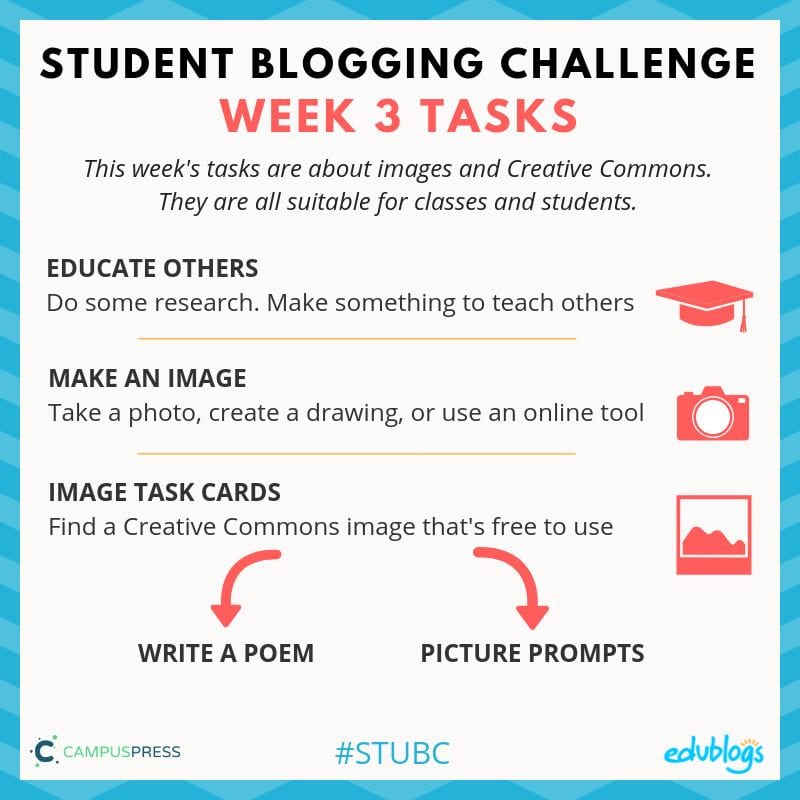 Click here for tutorials on how to use Creative Commons and other tools you can use to find images to use in your posts
The task card below has suggestions for the under 13 student's use.