Learning to blog isn't all serious for us.  We practice on paper first and even use a paper blog post to comment effectively.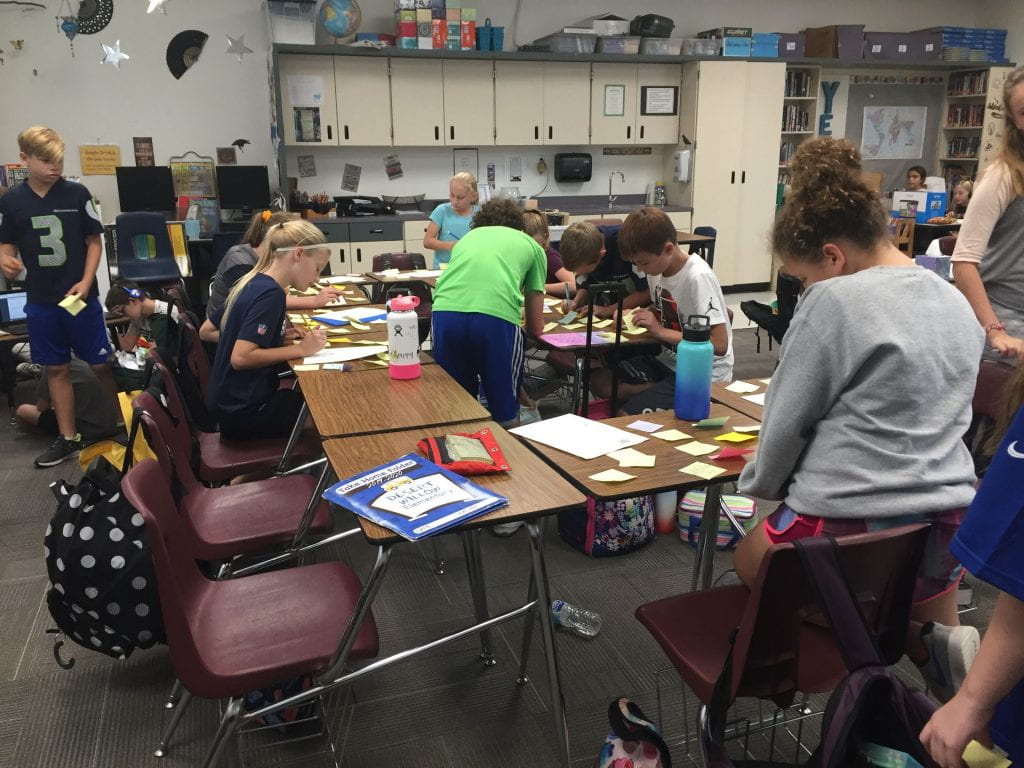 Next, we participated in the Student Blogging Challenge and visited many blogs to see amazing posts by other students.  Finally, we designed and begin blogging on our own blogs.  This week over 50 new blogs were added to our class and many first posts are finding an audience.
Check-out daily riddles at  Nick's Ultimate Thinks & Thoughts
Brynn's Post on Gratitude offers simple and meaningful ways to practice gratitude daily.
Family is important is a clear message from Jed's Blog
Take a tour of these blogs and leave a comment for the bloggers.  What are you grateful for this season?