Reading is truly a life journey: unique for each person.
After a long stretch of the school year spent distance learning, we all met in person for our 2nd quarter of the school year.  Although my students and I knew one another from Zoom meetings, seeing each other face-to-face was exhilarating.  It is also filled with slime (sanitizer) and snot (wipes) for every student at the beginning and end of every class.  Masks, another part of the requirement, make for new challenges in communicating and learning.
Our first big project is a book project, of course!  In an effort to delve into learning more about my students I assigned a Books of My Life project.  Students need to choose 7-10 books from birth until now to create a timeline of connections.  Each connection must explain how the book influenced students.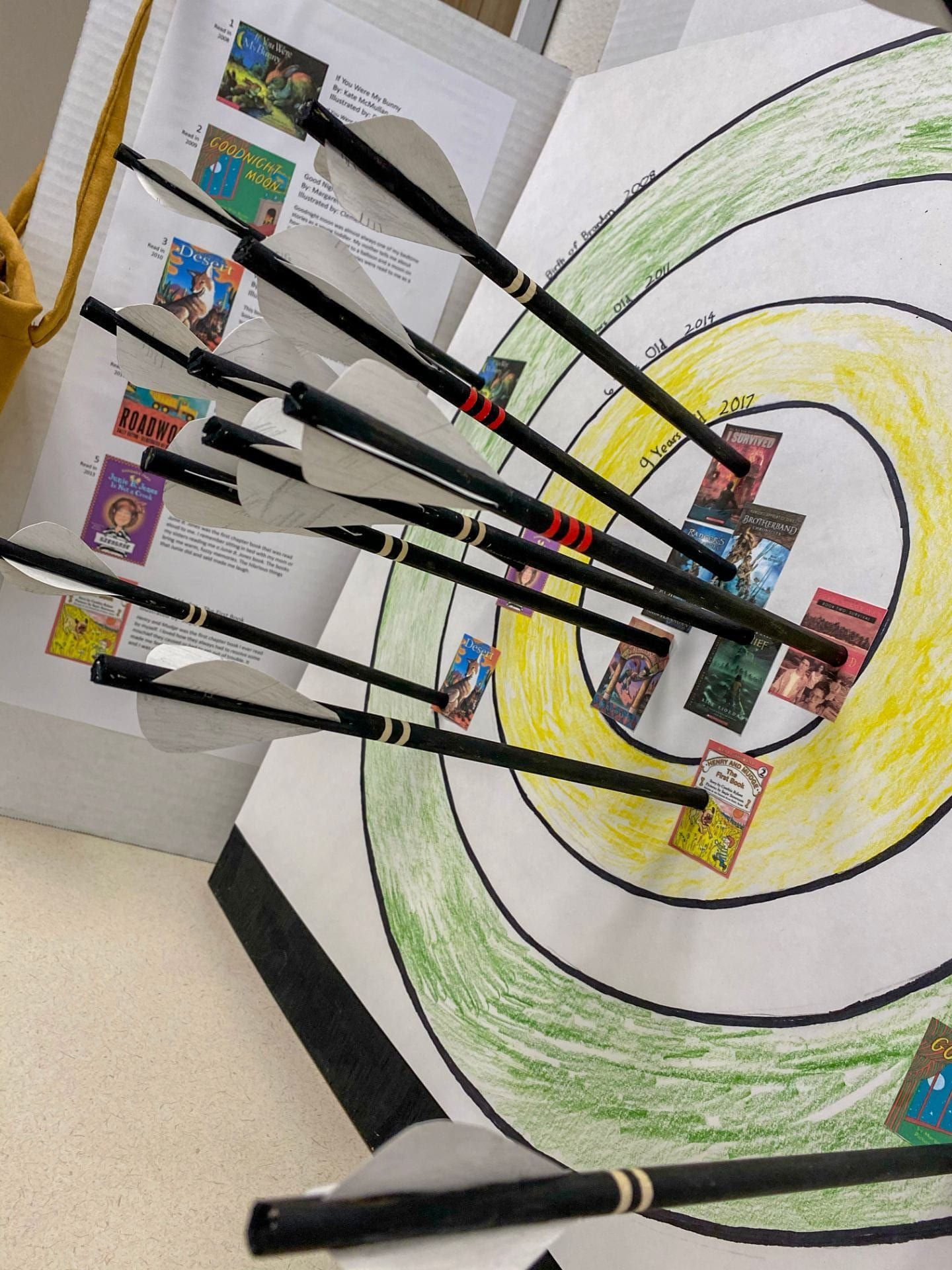 My students knocked it out of the ballpark with the submissions.  See photos to appreciate the creativity and diversity of books each included.  Surprisingly, we found connections through the board books parents read.  Goodnight Moon, Love You Forever, and Brown Bear, Brown Bear, are all books many students enjoyed when they were littles.