And with a reverse parade and a teacher shared whimper of loss, the school year ended.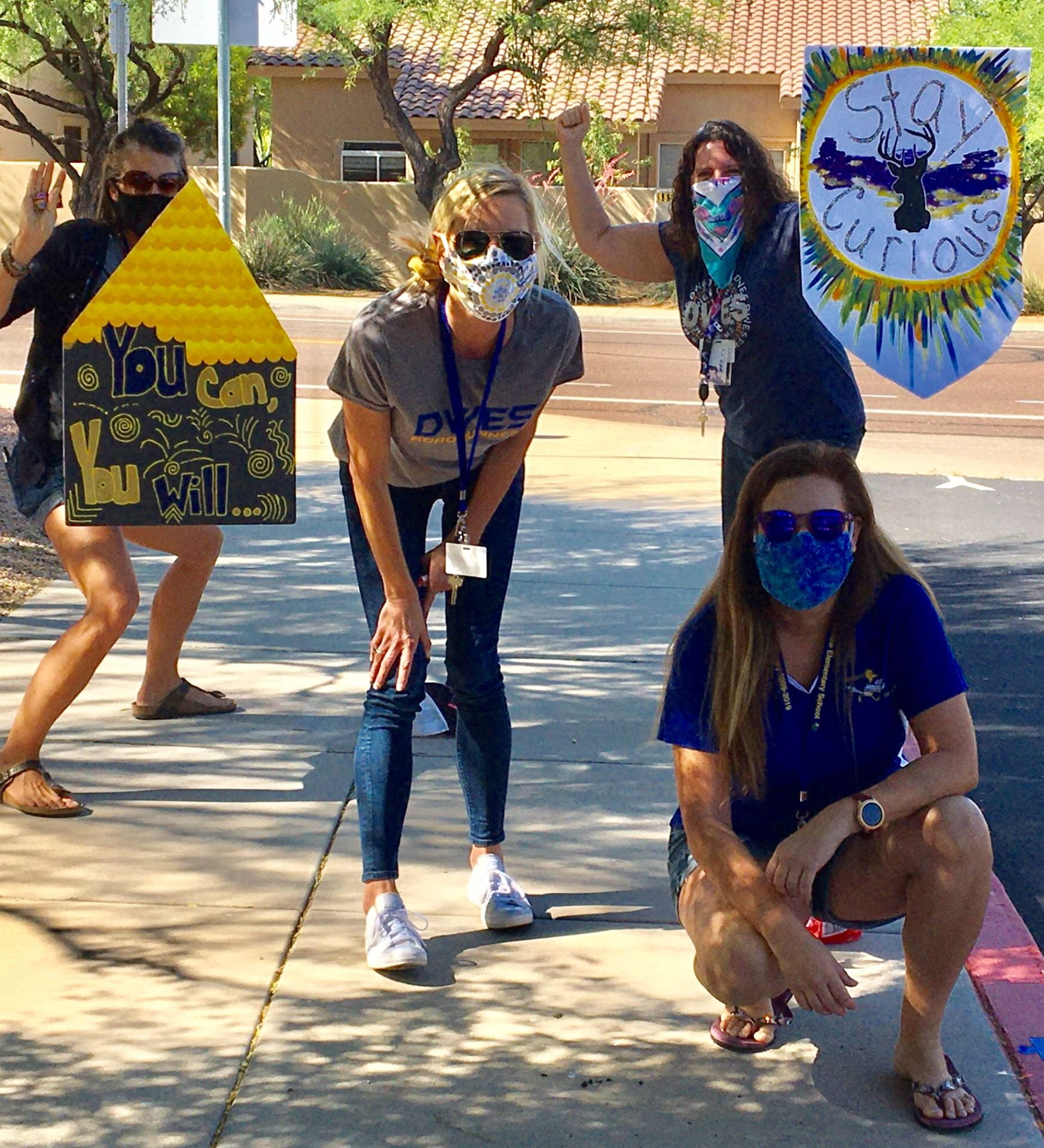 You would have thought we were gearing up for a concert or a sporting event the way we made signs, burbled with excitement, and marked our appropriate social distance spots with blue tape.  And our students were the event, even though we were seeing them through a car window, we all waved wildly. My team greeted students by tossing Smarties through car windows amid shouts of excitement.  I confess to missing quite a few windows and racing to try again as the family cars paraded past.  The students were excited and some held up signs to thank teachers and tell us they missed us.  Parents shouted out "Happy Summer" and it was lovely. Then it was over.
Today, I finished cleaning my classroom and making it summer-ready.  March 13 is still written on my board, the last day students were physically present on campus. I can't erase it because, well, I'm not ready to say goodbye. Each time I went into the classroom it felt like I was mourning. It took me an additional week to finish the required tasks and turn in my key. Today I turned the key in for the summer.
Virtual teaching has forced me to reevaluate my philosophy about teaching.  The experience was humbling, stressful, and lonely on so many levels.  I missed my school community, the rituals on campus, and my students. Yet, I learned so much during the forced shift in teaching, and I will take every bit of it into the future.  The pandemic has exposed cracks, flaws, and challenges with systems.  Relationships, however, are the clear shining heart of education.  So, I will not say goodbye, but until next time.