Everyone enjoys being comfy, but on Thursday, 12/19/19 our school learned that being Comfy is a proper noun thanks to The Comfy company.  Owners, Brian & Michael Speciale brought their story of "Why not you?" to the students in a one-of-a-kind presentation.  It was a family affair since Brian and Michael's parents and kids were there to model and help out during the event.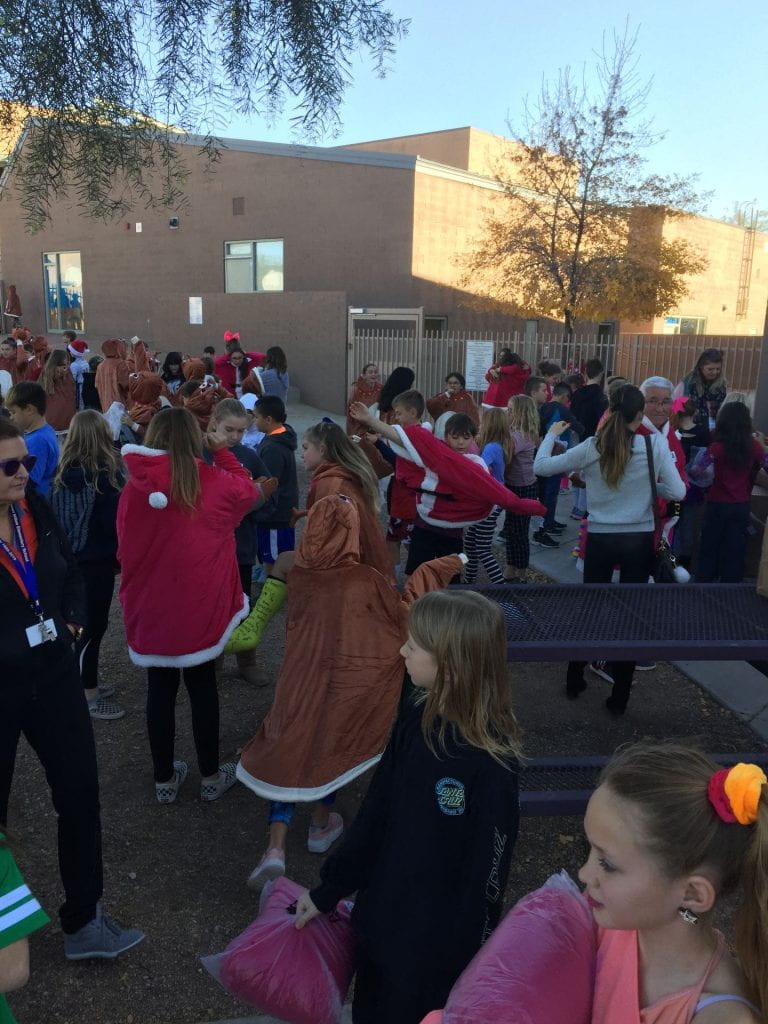 This story encompasses all the elements of the fantastic:  a good idea sparked by a child, a tv show (Shark Tank), and making a deal on live TV.  The "why not you?" quote is from Brian & Michael's mother who asked DWES students the same question.
Endings are sometimes bittersweet, but not this time.  The Comfy owners gave every single student a Comfy!  Yes!  Gave ALL STUDENTS A COMFY!  It was inspiring to witness the energy and joy.  This is a success story based on family and giving back to the community.  Let's support them by spreading the word.