Halloween means dancing 6th graders at our school.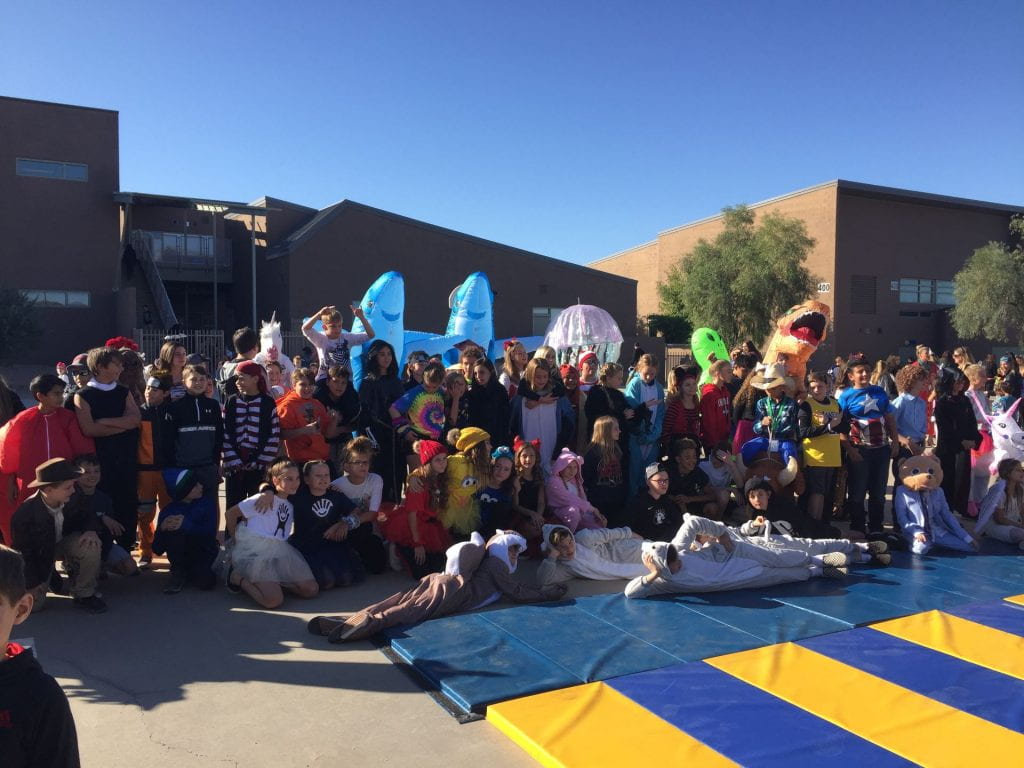 This is the second annual "flashmob" event and it was filled with sharks, a T-Rex, a jellyfish, an extraterrestrial, and dozens more inventively costumed students dancing to Blanco Brown & Lainey Wilson's song "The Git Up".
We hope you enjoy our video (click on the blue word:  flashmob above).
Can you spot Waldo in the video?
What zany events does your school host?  Tell us about them in the comments section!