Do you love to go back to school shopping?
I love the excitement of seeing new notebooks, pencils, and markers.  The possibilities in a sharp new crayon are limitless.  My favorite is the 64 count Crayola box with the built-in sharpener.  Just the smell when I flip the box open makes me giddy.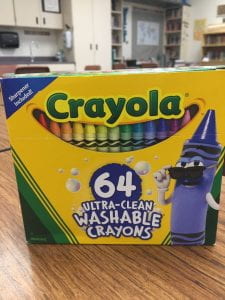 .  What are your favorites?